Side by Side (RZR) Rentals in Salt Lake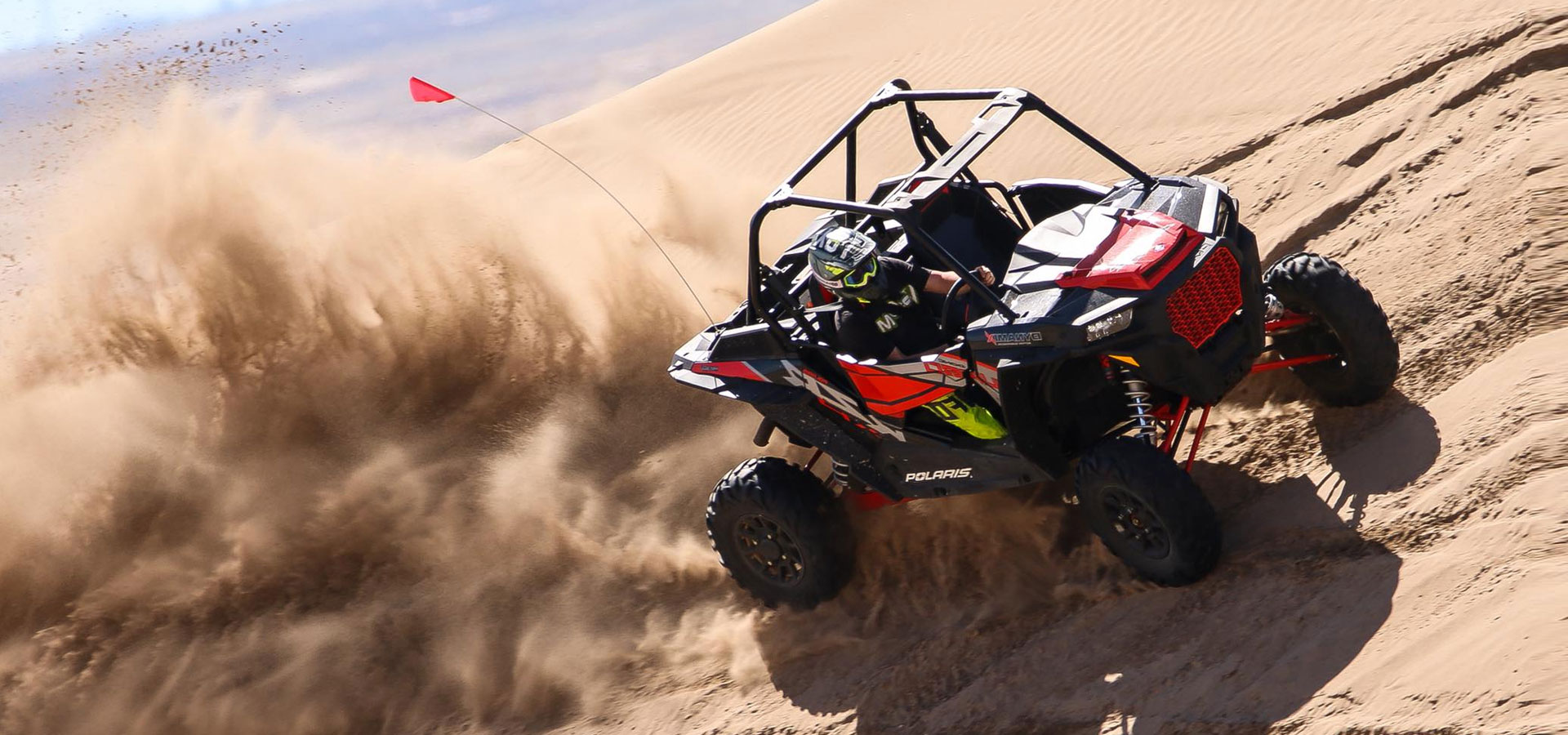 We provide Power Sports rentals for people looking to get out and enjoy the beautiful state of Utah. We have a beautiful line-up of new equipment that will make your rental experience exciting and one to remember. When you are ready to rent with us, simply call our shop at 801-872-6500 or book here online.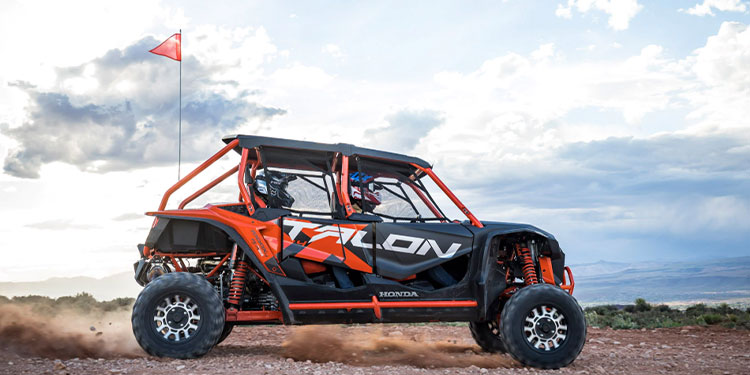 Honda Talon 1000X-4
The Honda Talon x4 Live Valve is the only Beltless 4 Seat performance UTV on the market today. With no belts to worry about you can scream around the dunes or rock crawl all day long with no worries of blowing a belt!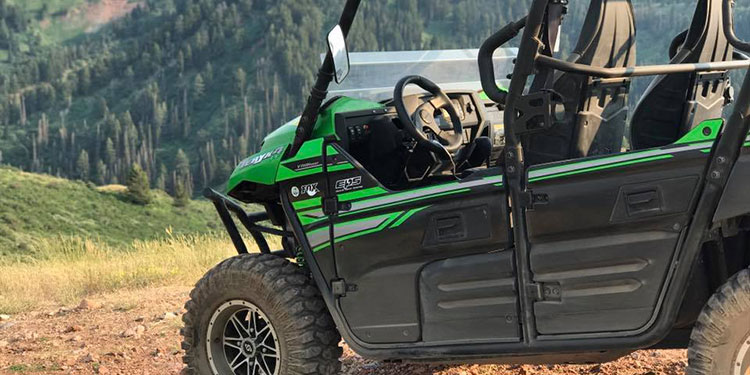 KAWASAKI TERYX 4 SEATER
The Kawasaki Teryx is one of the most comfortable Side by Sides for trails, without losing performance. These machines are built to handle any terrain that you can take them to!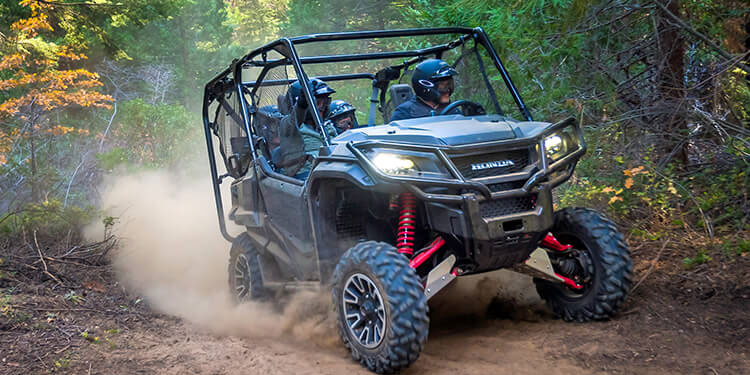 Honda Pioneer 1000-5 Seater
The Honda Pioneer provides seating for 5 and one of the shortest overall lengths in the UTV world. Able to conquer terrain that would stop many a longer machine, you can ride all day in comfort knowing this is one of the most reliable UTV's ever built. Beltless transmission and locking diffs will take you there and back!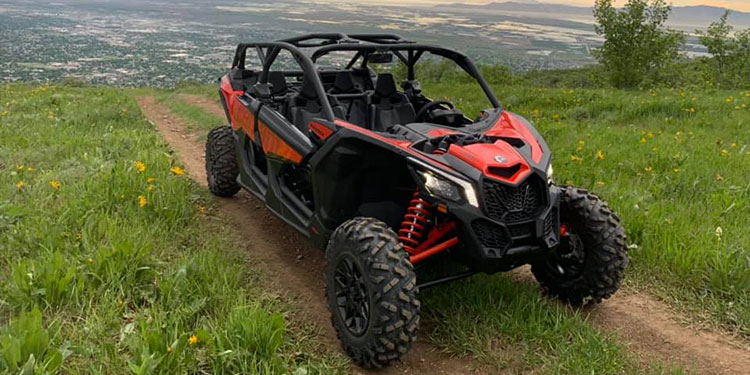 CAN-AM MAVERIK X3
TURBO MAX, 4 SEATER
The Can-Am Maverick X3 Turbo is a true desert machine. Huge suspension and a turbo make this a monster in the Desert and the Dunes! If you want a rush try one of these for a day. You'll be smiling ear to ear with a mouth full of sand and you won't even care.